Why I bought a Canon A70
I bought a digital camera for a number of reasons. Firstly I had been thinking about it for quite a while from a financial point of view - I like the idea that you can take as many pictures as you like without it costing anything (at least not until you decide to print them). I wanted it for the usual holiday snaps, to record family outings, and so on. Secondly, the great thing with a digital camera is that if you have distant relatives, you can easily email your photos to them. For example, if I've had a good day out with my family, I often pick out a couple of the best pictures and email them to my Mum and brother when I get home in the evening. With a conventional camera, this just wouldn't work. The hassle of getting prints and reprints and sending them through the post invariably means the family wouldn't get to see the pictures at all. Thirdly, you need a digital camera if you want to sell things on EBay. People are more reluctant to buy without a picture. I started off by selling old CDs on EBay, and borrowing the pictures from other websites such as Amazon, but for most of the items you want to sell, you need to show a picture of the actual item.
I looked around for quite some time deciding which camera to buy. I wanted something that would be reliable, robust, easy to use, good value for money, and, of course, give good quality results. I had heard that to get pictures that are comparable in quality to a traditional 35mm camera, you need a resolution of at least 2 megapixels (MP). So in terms of features, I was looking for a 2MP camera made by a reputable company, with an optical zoom and an LCD display for instant reviewing of results.
In my mind, the main contenders were Fuji with their Finepix range, and Canon with their Powershot range. I settled on a Canon A70 because it is affordable, packed full of features that make it fun to use, and because I still had a soft-spot for my old 35mm Canon AE-1, which would now be confined to the shelves.

What you get with a Canon A70
I searched around and the best price I could find was to buy online from Amazon. This was much cheaper than buying from a high street retailer, and, to my surprise, also slightly cheaper than other online suppliers, especially when you factor in the free delivery. Since I had already shopped from Amazon, I felt it was a very good deal with a supplier that I could trust.
The camera arrives in a box together with the software for post-processing your photos, leads to connect up to your PC or TV, and a pack of AA batteries to get you started. By the way you will certainly need to buy a pack of rechargeable batteries and a battery recharger to keep your running costs down, so remember that when you are estimating costs. I bought two sets of batteries so that I always have a spare set in case the batteries in use decide to die at an inopportune moment.
If you have Windows XP, then you don't really need the supplied software, as XP can already download and display your pictures, as well as reduce them in size ready for emailing. However, the software does provide you with some additional features, such as adding a fish-eye lens effect after you have taken the picture, or magically turning your landscape photos into an oil painting. There is also a separate package, called Photo Stitch, which joins up photos that have an overlapping edge. The camera also gives you support for this feature, so it is very easy to put together several photos for a panorama effect.

Using Your Canon A70
It is simplicity itself to start using the camera. First load the batteries, and slip in the supplied Compact Flash memory card. Then switch the camera on, and make sure it is set to automatic mode and you can point and shoot! Pressing the button halfway down tells the camera to gauge the lighting conditions and focus on the subject (for which it uses some advanced Artificial Intelligence techniques). The camera tells you it is ready with a quick 'beep-beep', and you are ready to take the photo. Most of the time, that's all there is to it. The automatic mode works so well you may never need to look up how to use the more advanced settings that the camera offers. After the camera has taken a picture it is shown on the LCD display for a configurable length of time (usually 2 seconds), so you can decide whether you are happy with the result. By the way, this is point where, if you have children, they all say 'Can I see it?' and rush over to see what the picture is like.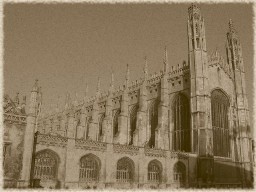 If the 2 seconds is not long enough, then you can flick the switch on the rear of the camera body to review all the photos that are in the camera's memory. You can review the photos one at a time, zoom in to particular areas of the photos, then pan across and zoom out again. You can navigate through the photos one at a time, or in blocks of nine. You can rotate photos, or add comments by speaking into the built-in microphone. They really have thought of everything.
Going back to the business of taking pictures, there are aperture- and shutter-priority modes, as well as a totally manual mode for maximum control. There are also mode settings for particular kinds of photos: portraits, landscapes, night scenes, as well as fast shutter and slow shutter settings. There is a self-timer of 2 or 10 seconds, a continuous shooting facility, and a macro setting for those close-up shots. For each of the main modes, the camera remembers the resolution that you would like to use. There are four resolution settings to choose from: Small (S), Medium-2 (M2), Medium-1 (M1), and Large (L). Table 1 shows the dimensions (in pixels) of pictures taken with each of these resolutions, and the recommended suitabilities of each resolution according to the Canon A70 manual.
Table 1: Canon A70 Resolution Settings and Photo Capacity
Resolution Setting
Resolution (pixels)
Suitable For
Photo Capacity
16MB Memory Card
256MB Memory Card
Small (S)
640 x 480
Emailing, Web Publishing
96
1560
Medium-2 (M2)
1024 x 768
Small card size (3.4 x 2.1in) prints
46
760
Medium-1 (M1)
1600 x 1200
Postcard size (6 x 4in) prints.
Letter (8.5 x 11in) or A4 size prints
26
439
Large (L)
2048 x 1536
16
275
Concluding Remarks
Perhaps my only gripe is that when I bought the camera, it was supplied with a relatively small 16 Megabyte (MB) Compact Flash memory card. This provides enough memory for some taking pictures on a day out, but you find yourself constantly worrying about whether there is enough memory left to use large resolution for the rest of the day, for example. In other words, you worry about using up photos in the same way as with a conventional camera. It is therefore well worth the investment to buy a substantially larger memory card. They are no longer expensive, and give you the freedom to snap away at anything that moves. Table 1 provides figures on the number of pictures that you can take of each resolution using memory cards of 16MB and 256MB.
For example, during the summer I went on a two week holiday with the family and took a 256MB memory card. I came back with over 700 photos, from which I picked the best 180. If you're taking that many photos, then you have much better chances of taking some fantastic shots.
The camera has some other great features, which I will not describe in great detail. You can apply effects to the photos you are taking such taking them in black and white, or with a sepia tone for that 'old photo' effect. There is also a movie mode that allows you to take movies (with sound) of up to 30 seconds. This can sometimes better record the atmosphere of a moment than a still picture.
I have now owned my Canon A70 for over six months and, I can honestly say that I have been absolutely delighted with it. (Even my wife admits it was a good choice!)
---
Other Canon A70 Links
You can read customer reviews and check the current price of the Canon A70 (as well as other Canon digital cameras) online at: amazon.com or amazon.co.uk. If you're in the UK, you can also buy the camera online from Jessops, who for 7 years in a row have been voted ?UK Photo Retailer of the Year? by readers of Practical Photography magazine!
There are more reviews of the Canon A70 at Clifford Computers and Digital Camera Reviews. There are plenty more sample Canon A70 pictures on Gary Davies' Website.
A slightly cheaper alternative to the Canon A70 is the Canon A60, which you can read about on Somacon Computers.
---
By the way, as you have probably guessed, all the photos shown on this page (apart from the picture of the camera itself) were taken with my Canon A70. The shot of the cherries shows use of the macro mode, the fountain shot shows a fast shutter speed that freezes the motion of the water droplets in mid-air, the picture of King's College was post-processed to give it that ancient look, and the picture of the spider was post-processed to give it that soft edge. I made the panorama shot of Mountfitchet Castle shown below by using the Photo-Stitch package to join together seven pictures taken in 'Small' resolution.